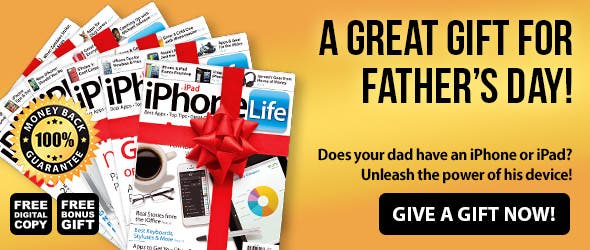 Football Players Quiz- Guess the Player – New Picture Game by Webelinx for all Football Fans
Extremely Fun, Enhanced Gaming Experience for all Football
Fanatics Now Available for iPhone and iPad Webelinx has
released a new game perfect for all football fans who enjoy
quizzes and picture games. An innovative and amusing technique of
revealing pictures makes this game a perfect entertainment and
promises fun ..
READ MORE
KissAppGames Releases Game App Glass Ceiling

June 6, 2013 San Francisco, California - KissAppGames, a casual
game company focused on developing and publishing apps for women
and girls, released their first app, Glass Ceiling 1.0. The app
features the heroine, Moxie, fighting her way up the corporate
ladder as she tries to break through the glass ceiling. It's no
READ MORE
iFree Studio Announced Release of New Runes on Lies of Astaroth
June 6, 2013 Hong Kong, China - iFree Studio announces that it
has added eight new Runes to further enhance the gameplay for
Lies of Astaroth 1.2.2. Lies of Astaroth, a fantasy MMORPG card
game combining card collection, role playing, adventure and
social interaction characteristics, was released on January 15th,
2013. ...
READ MORE
3D Molecules Edit Lite - Free Chemistry Tool for iPad and iPhone
June 6, 2013 Russian Federation - Virtualnye Prostranstva LLC
today announces 3D Molecules Edit Lite 1.0, a free version of
their popular chemistry application for iPad and iPhone, 3D
Molecules Edit&Drill. Students love it, teachers use it,
professionals find it very useful. 3DMolecules Edit Lite makes
learning both ...
READ MORE
Get Men's Health from Around the World on Magzter
June 6, 2013 New York, New York - The world's largest and fastest
growing digital newsstand, Magzter, brings you the latest on
fitness; health, exercise, diets, tips and a whole lot more from
all around the globe with just a single click. With a strategic
plan to cater to digital readers literally everywhere, Magzter
READ MORE
The Bass Professor's Legacy Lives On
June 6, 2013 St. Cloud, Florida - He left us far too soon, The
Bass Professor(TM) Doug Hannon passed away unexpectedly March
25th, however his award winning studies and observations from
above and below the water's surface will live on forever. After 2
years of extensive development, Pro Media Now Inc. proudly
announces ...
READ MORE
Jewel Thieves: Knight's Armor for iOS Released in the App Store
June 6, 2013 Orlando, Florida - Konig Studios, LLC introduces
Jewel Thieves: Knight's Armor 1.0 for iOS. Available for free in
the Apple App Store today, Jewel Thieves: Knight's Armor is a new
perspective on the classic match-three puzzle style game with a
physics twist. Knight's Armor is the first episode of the Jewel
READ MORE
WeatherRun - Outpace the Weather with WeatherRun iPhone App
June 6, 2013 Beaverton, Oregon - GammaPoint, the leader in GPS
based apps has released WeatherRun 1.0, a complete a new way to
track outdoor activities. The motive behind the app is to provide
the accurate weather conditions along with activity tracking. The
unique feature of the app is drag and drop buttons for a
READ MORE
AssistiveWare and N2Y Bring Symbol-Based News-2-You Newspaper to iPad
June 6, 2013 Amsterdam, Netherlands - Today, AssistiveWare and
N2Y announced the launch of, News-2-You 1.0, the first
symbol-based newspaper app for iPad. The News-2-You app is a
collaborative offering between AssistiveWare and N2Y bringing
N2Y's national newspaper for special education to iPad. Every US
school week, ...
READ MORE
Nail Tech Manager 1.0 for iPad Maintains Clients, Bookings and Stock
June 6, 2013 Brisbane, Australia - Nigel Greens Apps is proud to
announce the new release of their business management iPad app.
Nail Tech Manager provides nail technicians a way to maintain
detailed client information including contact details, allergies,
skin conditions and client preferences. Bookings can be created
READ MORE
New Social Networking App: Social Status for Facebook and Twitter
June 6, 2013 Carpentersville, Illinois - Author, appreneur, and
certified empowerment coach, Cherrie Dejolde Bautista is
delighted to announce Social Status For Facebook And Twitter 1.0,
her new social networking app for iPhone, iPad and iPod touch.
This new social networking app is fully-integrated with Facebook,
READ MORE
New iPad & iPhone Acrylic Signs Provide The Ultimate Display
June 6, 2013 San Diego, California - newMacgadgets is thrilled to
introduce their new all Acrylic Signs for the iPad, iPad Mini,
iPhone 5 and iPod touch (fifth generation). Signs are the newest
way to display advertisements and apps in a secure and stylish
rotating base. iPad & iPhone Signs are designed for
READ MORE
Introducing the first sensor-free sleep cycle alarm clock
June 6, 2013 Hannover, Germany - Stress begins in the Morning.
Conventional alarm clocks harm our health. A new study shows that
even the wake-up call of a conventional alarm clock puts our body
under unhealthy stress. The concentration of the stress hormone
"Cortisol" is more than double compared to when we wake up by
READ MORE
AppClover's New App Roundtable Program Guides Appreneurs to Success
June 6, 2013 Garden Grove, California - For appreneurs who are
serious about becoming the next App Store success story,
AppClover today announces the launch of App Roundtable, a
first-of-its-kind program that brings together training from two
mobile industry experts with live group coaching to help mobile
app makers ...
READ MORE
Deflect - A New Puzzle Game With Lasers for iPad, iPhone, iPod touch
June 6, 2013 Glasgow, United Kingdom - Mobile games developer,
IcySpark today is thrilled to announce their new puzzle game,
Deflect for iOS devices. Deflect the laser beam's path to turn on
all the various colored lights using mirrors, splitters, filters
and portals by dragging and rotating the various items. * Use
READ MORE
Imagining a tomorrow
June 6, 2013 Palermo, Italy - Independent publisher Luigi
Savagnone announce the release of the book Imagining a tomorrow.
The novel is divided into two basic parts: 1) A narrator tells
the story of Anna and Lucia two girls of Italian origin, who
after spending a childhood and a peaceful and happy childhood in
Borneo ...
READ MORE
Hit Game Fireflies! is Now Free to Play
June 6, 2013 San Rafael, California - So Much Drama Studios today
is proud to announce that its hit game Fireflies! has gone
free-to-play! Version 1.2 of this award-winning game hit the App
Store on June 6 and features updates that include an upgraded
game engine and full iPhone 5 support. Fireflies! lit up the app
READ MORE
David vs Goliath
June 6, 2013 Seattle, Washington - Formed by a long time Seattle
nightclub promoter Mike Mercer and the Israeli born, MTV EMA
nominee musician Yakup Trana, Opilio Entertainment is determined
to have their app become "the" missed connections platform where
people will have a much higher chance of connecting. For years,
READ MORE
Facebook Home inspired app is coming to iPhone
June 6, 2013 Brasov, Transilvania - ATi Studios today is pleased
to announce the release of Home+ 1.0, the app that brings
Facebook Home to iPhone and adds some spice to it. Home+ for
iPhone connects to Facebook and lets you fast flip through photo
updates from friends, in a beautiful immersive layout. You can
edit any ...
READ MORE
Summary Pro - Unique New App Simplifies Researching and Studying
June 6, 2013 Cairo, Egypt - The Web offers boundless opportunity
for acquiring useful information, but keeping track of sources
and stray bits of data can be tedious. Summary Pro, a new app for
iPad from developer Youxel Technology, is a unique tool that
organizes research into a helpful report without losing track of
READ MORE
AeroPress Timer is now officially licensed by Aerobie, Inc.
June 6, 2013 Birmingham, Alabama - Beloved Robot, LLC today is
thrilled to announce the release and immediate availability of
AeroPress Timer v1.1.1, available in the App Store. With this
version AeroPress(R) Timer is officially licensed by Aerobie,
Inc. We are very pleased to have the folks at Aerobie show their
READ MORE
inventVALLEY Releases Fun With Chess Game
June 6, 2013 Pune, India - inventVALLEY, a specialized firm with
a mission to enrich life of people with meaningful mobile
applications and games, has recently announced the launch of its
latest game, Fun With Chess 1.01. This super addictive and
engaging game allows everyone to enjoy the complex game of chess
in a more ...
READ MORE
Space Baboon App Game
June 6, 2013 Melbourne, Australia - Indie developer Tania Moise
today introduces Space Baboon 1.0, the new game title for iPhone,
iPad and iPod touch. Players help The Baboon on a lonely planet
to collect data. On his way he has to save himself from space
aliens by shooting them. His mission is to collect all the data
READ MORE
125th Top USA Paid iPad App Adds Something Special for Girls
June 6, 2013 Rancho Cordova, California - Out of 300,000 Apps
designed for iPad, Drawing Pad, currently ranked at #125,
releases its 12th coloring book available via in app purchase.
Titled "Girl Fun," the new 36 page digital coloring book features
one of a kind artwork commissioned specifically for Drawing Pad.
This ...
READ MORE
Ninjas! - A unique mixture of Stratego, Chess and Rock-Paper-Scissors
June 6, 2013 Cairo, Egypt - Today, Khayal Interactive
Entertainment and Go-Spoon are proud to announce the release of
Ninjas!, a new iOS board/strategy game. Ninjas! effectively
combines elements from Stratego, Chess and Rock-Paper-Scissors to
provide a unique gaming experience that can be enjoyed in single
player mode ...
READ MORE
A Mudskipper Rises From The Grave In Desperate Attempt To Save Mate
June 6, 2013 Sydney, Australia - Edible Entertainment introduces
Skippy: The Mudskipper 1.02 for iOS. Skippy: The Mudskipper is a
highly addictive and hilarious free to play iOS game where the
player must fire a Mudskipper out of a super powered tennis ball
machine across a playfield filled with floating spiked balls,
READ MORE
Greatfruit Grove Now Available on the App Store
June 6, 2013 London, Ontario, Canada - Planted a tree lately?
Play Greatfruit Grove to plant, grow and care for an entire
orchard of adorable trees. Big Blue Bubble Inc., creators of
chart topping games like Burn The Rope and My Singing Monsters,
today announces the launch of Greatfruit Grove 1.0.2, a beautiful
and ...
READ MORE
Meetings for iPhone - WWDC Sale
June 6, 2013 Carpi, Italy - With WWDC starting next week on 6/10,
there will be a lot of people to meet and keep track of. Meetings
for iPhone is the perfect app to do that, and best of all, it
will be on sale at just $1.99 from 6/6 to 6/10 (regular price
$4.99). Meetings for Mac was also named as a Mac App Store
READ MORE
iFiles iPhone and iPad Adds ownCloud, 4Shared Service Support and More
June 5, 2013 Chicago, Illinois - Imagam, Inc. has announced the
latest update to iFiles, for iPhone and iPad. The new update
includes support for ownCloud, 4Shared and SoundCloud services,
transfers HUD, ability to change video quality/format, ability to
change photo size/compression, PDF files are now saved using
READ MORE
If you received this newsletter from a friend and would like to
receive your own, click here.
If you have trouble viewing this email, CLICK HERE to view in a web browser.
iPhone Life Magazine | 110 North Court Street | Fairfield, IA 52556
Please CLICK HERE if you no longer wish to receive E-newsletter communications from iPhone Life Magazine.
Copyright © 2011 Thaddeus Computing, Inc.