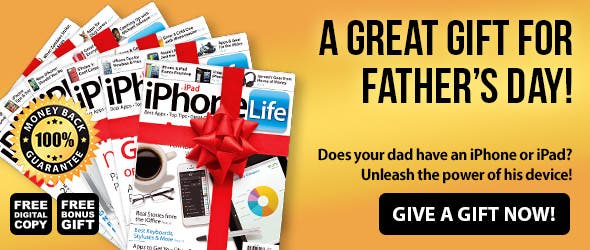 Marware's SportGrip Kindle Paperwhite Cover Coming to Tesco Retail Stores
Marware Builds upon Product Offering in
Tesco HOLLYWOOD, FL. (June 6, 2013)— Marware®,
renowned designer of innovative accessories that enhance the
performance of mobile devices, has announced that their SportGrip
Kindle Paperwhite cover will be available in Tesco retail stores
starting July ...
READ MORE
iMagic Pro - Magic and Illusions for the iPhone and iPad
Doncaster, United Kingdom - TheHermonApps today is thrilled
to release their latest entertainment iOS app iMagic Pro, the
amazing magic and illusions app for iPhone,iPad and iPod touch
devices. With its very unque design and graphics, iMagic Pro will
amaze all the family with its truly stunning magic and illusions
READ MORE
iWishSecret - make your wish come true!
iWishSecret is an iPhone application specially designed for those
who want to make their dreams come true. Only three simple steps
– and it'll start coming true within the first six
months.iWishSecret will help to visualize your dreams, thus
making them a reality. It's an irreplaceable instrument not
READ MORE
Football Clubs Quiz- Guess the Club – Fresh Guessing Game by Webelinx for all Football Enthusiasts
A Highly Addictive Game with a Completely New Insight into Quiz
Playing - Now Available for iPhone and iPad Webelinx has
launched a new picture guessing game, ideal for all connoisseurs
of football clubs and their emblems. Extremely entertaining
method of revealing the blurred picture makes this game a
challenging ...
READ MORE
All New mobi.D Genuine Leather Credit Card Case for iPhone 5
All New mobi.D Genuine Leather Credit Card Case for iPhone
5Genuine leather ultra thin case specially designed for iPhone
5High quality genuine material and durableSuperfine fiber
interior to protect your iPhone 5Easy to install and take
offBuilt-in credit card slotsCompletely protect your iPhone
5Snap-on design will ...
READ MORE
Asteroid Destroy now released on the app store!
Hi guys, Scientists have calculated that in 2182 there is a
one in 1,800 chance of a major Asteroid colliding with
Earth. With Asteroids circling the planet Earth recently,
like the Russian Asteroid hitting on 15 Feb 2013 we wanted to
create a cool app to blast these asteroids apart and win our
planets ...
READ MORE
New iPhone-App: PreGram - Prepare Photos for Instagram
The new iPhone-App "PreGram" comprises all steps
for preparing photos for Instagram. The all-in-one app provides
selection-, cropping- and photo-editing features as well as easy
adding of popular hashtags. For celebrating the new release, it
is now available for free for a limited time on the App
READ MORE
Infinite Peripherals Introduces Linea Pro 5® Mobile POS Device
Infinite Peripherals Introduces Linea Pro 5® Mobile POS
DeviceApple® Lightning-compatible device for iPhone® 5,
iPod® touch 5th generation and just-released 16GB iPod touch
5th generation delivers improved in-store retail customer
experience ARLINGTON HEIGHTS, IL – June 3, 2013–
READ MORE
Mariner Announces Calc XLS 4.0: Mobile Spreadsheet for iOS in App Store

June 7, 2013 Minneapolis, Minnesota - Almost a quarter century
ago, Mariner jumped into Mac software development with a
spreadsheet product that gave Mac users an alternative to
Microsoft office tools. In March of 2009, Mariner introduced
Mariner Calc for iOS, becoming one of the first to offer a
spreadsheet app to ...
READ MORE
Star Wings 2 for iOS - The Space Adventure Continues
June 7, 2013 Campinas, Brazil - Arphix Games today announces that
the brand new game Star Wings 2 for iPhone and iPad is available
to download worldwide for free today. Star Wings 2, also
available for Mac OS X, is a new interstellar arcade game where
the player explores the universe by controlling a spaceship
across ...
READ MORE
Lords & Knights Celebrates Its Birthday: Premium Gifts For All Players
June 7, 2013 Hamburg, Germany - Two years have passed, since
XYRALITY's most successful title, Lords & Knights, has first
seen the daylight. Since its launch in June 2011, Lords &
Knights not only earned the loyalty of over 6,000,000 players on
three platforms (iOS, Android, browser), but also won the "Best
of ...
READ MORE
iMagic Pro - Magic and Illusions for the iPhone and iPad
June 7, 2013 Doncaster, United Kingdom - TheHermonApps today is
thrilled to release their latest entertainment iOS app iMagic
Pro, the amazing magic and illusions app for iPhone,iPad and iPod
touch devices. With its very unque design and graphics, iMagic
Pro will amaze all the family with its truly stunning magic and
READ MORE
ipash update: redesigned shell for iPad includes a useful text editor
June 7, 2013 Leeds, United Kingdom - Treehouse Technologies today
is thrilled to announce the release of ipash 1.3, an update to
its popular bash utility developed exclusively for the iPad. If
you already use ipash, you know how this is a simple but powerful
implementation of the Unix shell 'bash'. If you simply can't do
READ MORE
LPD Interactive Introduces Swipe-to-Done via Mobile To-Do App Adoo
June 7, 2013 Vancouver, Washington - LPD Interactive, LLC today
launched its to-do list and task management app Adoo in an effort
to solve a major problem ... check marks are old and no longer
useful. Complete with new productive to use advancements such as
the swipe-to-done feature that allows users to swipe their task
READ MORE
VSD Viewer Helps to Break Down the Barriers Between MS Visio and iOS
June 7, 2013 Odessa, Ukraine - Nektony today is proud to announce
the immediate availability of the update for the VSD Viewer -
first application for opening MS Visio drawings on iOS devices.
VSD Viewer helps iPad and iPhone users to preview professional
Visio drawings, diagrams, charts, and illustrations on mobile
READ MORE
WhosCall for iPhone releasing in TW, US, JP, HK App Store on 6/7
June 7, 2013 Taipei, Taiwan - On June 7th, the popular app
WhosCall will be released on the iOS platform in the United
States, Japan, and Hong Kong. WhosCall is primarily used for
identifying unknown calls and stopping unwelcome calls such as
phone scammers, advertisements, and telemarketers. WhosCall
boasts over 3 ...
READ MORE
1 to 100 released for iOS - Fun New Counting Game for Kids
June 7, 2013 Plympton, Massachusetts - icebergapps today is
thrilled to announce the release and immediate availability of 1
to 100 (v1.0), its fun new counting game for iPhone, iPad and
iPod touch. Designed for small fingers and young minds, 1 to 100
encourages children of all ages to learn and practice how to
count to ...
READ MORE
Grain or No Grain - Your Gluten-Free and Celiac Companion App for iOS
June 7, 2013 San Francisco, California - Apps Half Full, LLC
today is thrilled to introduce Grain or No Grain 3.0 for iOS. Do
the plethora of weird ingredients on food labels confuse you?
Dining out and unsure of what to order? Craving chocolate or out
at happy hour and want to make sure you avoid gluten? Or do you
READ MORE
Basketball Reminder App 1.1 released for iOS - Fitness Management
June 7, 2013 Melbourne, Australia - Indie developer Tania Moise
is proud to announce the release of Basketball Reminder App 1.1
an update to the fitness app developed for iPhone, iPad and iPod
touch. Great for players of all levels, Basketball Reminder App
was developed to help schedule and set reminders on all your
READ MORE
Apprope Releases Long-Awaited Photo Quiz Sequel
June 7, 2013 Stockholm, Sweden - Photo Quiz 2 is a sequel to the
popular app Photo Quiz, which reached the top 100 most downloaded
in the US, top 20 in the UK and Canada, top 10 in Australia, and
top 3 in Scandinavia. This time, it's offering plenty of
different challenges - some that keep players guessing and others
READ MORE
WeDate 3.1 Free for iOS: Play-Chat-Share-Flirt-Date, Worldwide, Ad-Free
June 7, 2013 Chengdu, China - WeDate today is pleased to announce
WeDate 3.1 free for iOS, an update to its highly successful
social networking app that helps guys and girls easily find
someone nearby for dating. Users post photos on their Wall and
include Basic Information, Living Habits, and Interests.
Following free ...
READ MORE
Mylifepaper for iOS Turns Everyones Life Into the Next Hot News Story
June 6, 2013 Cupertino, California - Interdom is excited today to
announce the launch of Mylifepaper onto the App Store.
Universally compatible across all iPhone and iPod touch devices,
this wildly engaging new social connection app gives users the
power to sharemilestone moments and daily happenings in their
lives via ...
READ MORE
Videon for iPhone 1.1: Powerful Video Camera and Editor, see the video
June 6, 2013 Lodz, Poland - Lucky Clan has announced the release
and immediate availability of Videon 1.0 for iPhone. Videon
contains all the features necessary to record great videos - from
capture to editing to viewing. The goal is simple - perfect
videos! Lucky Clan team combined its knowledge of cinematography
with ...
READ MORE
Airport Wait Inspires New iPhone/iPad App - Air Lounge X
June 6, 2013 Trinity Beach, Australia - Air Lounge X Pty Ltd
introduces Air Lounge X 1.0 for iOS. Air Lounge X's founder and
developer, Inga Birkedale, was inspired to create a new
iPhone/iPad app after sitting for hours in the departure area of
a foreign airport wishing that there was an airport lounge
nearby. Little ...
READ MORE
If you received this newsletter from a friend and would like to
receive your own, click here.
If you have trouble viewing this email, CLICK HERE to view in a web browser.
iPhone Life Magazine | 110 North Court Street | Fairfield, IA 52556
Please CLICK HERE if you no longer wish to receive E-newsletter communications from iPhone Life Magazine.
Copyright © 2011 Thaddeus Computing, Inc.