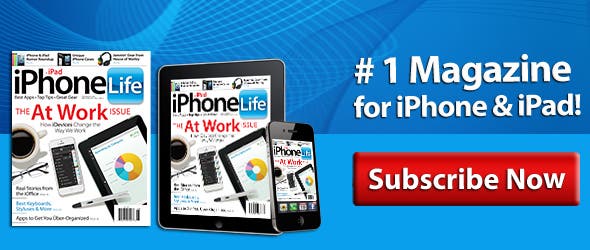 KidsMeasure for iPad Measures and Rewards Child Growth
KidsMeasure 1.0 for iPad ($1.99) makes growing up a bonding
experience for parents and children. The app rewards children for
growing up with cute animal trophies when they reach new
development milestones. Parents can easily measure and track
their child's growth over time using nothing but the iPad
camera. ...
READ MORE
Introducing i Mobile Office for Home Office & Mobile Professionals
Introducing i Mobile Office for Home Office and Mobile
ProfessionalsThis product is designed for iPad and iPhone with
Bluetooth capability, and it also severs as an Internet phone for
calling or video chat. Lightweight and versatile.Ideal for home
office and mobile professionalsNotebook keyboard designBuilt-in
READ MORE
MixPrintPaint - The Coloring Book YOU Make
MixPrintPaint is an iPad-only app that allow children and
parents to create together their own coloring book with ease.
Take a look at our launch video
at http://youtu.be/ESiaZNcGFZg. Instead of giving
children a composite scene, we give them various drawings of
characters, items and scenarios (line-art) ...
READ MORE
Layerizer, The Different Photo App

May 28, 2013 South Windsor, Connecticut - Appsolutely introduces
Layerizer 1.0, a new patented photo specialty app for iOS.
Layerizer is a unique photo app for iPhone, iPod touch and iPad.
As you maybe know, all photo apps of this kind in the app store,
are focused on changing/editing the pictures after you took
READ MORE
Group Mixers Made Easy with Martini on iOS and Android
May 28, 2013 New York, New York - Martini, the app that sets
groups of friends up on mixers in cities across the country, is
making it even easier to meet new people with its 2.0 update.
Available today on iOS and Android, Martini updates include
Scheduled Mixers and free Daily Matches, as well as a more
streamlined, ...
READ MORE
Cut the Buttons Lite for iOS
May 28, 2013 Moscow, Russian Federation - News that will attract
the attention of most gamers around the globe; a free, Lite
version of the sensational iPhone game Cut the Buttons 1.0 and
Cut the Buttons HD 1.0 for the iPad has emerged into the
world. Cut the Buttons can be proud of itself. In February 2012,
during the ..
READ MORE
Shelfy, the Personal Bookshelf, is Available in the iPhone App Store
May 28, 2013 Turin, Italy - Shelfy 1.0 is the best app to save
the books that you own and that you would love to have. Every
book lover will be able to create, in minutes, their amazing
virtual bookshelf and their wishlist. Shelfy is the best designed
app for book lovers and it's the simplest to use thanks to it's
READ MORE
FWA Awarded Developer, PlayToddlers, Releases Dress Up Professions
May 28, 2013 Madrid, Spain - PlayToddlers, largely awarded
educational game developer, today announced the release of Dress
Up : Professions 1.0, for iPad, iPhone and Android, an innovative
way to help preschoolers to discover different
professions. Sometimes, children tell their parents what they
want to be when they ..
READ MORE
New Talking 3D Emoji 2 released for iOS
May 28, 2013 Melbourne, Australia - Ever since the introduction
of Emojis (or Emoticons) over 30 years ago, people's fascination
with expressing their emotions through these cute little icons,
has continued. More recently, 'Talking 3D Character' apps have
taken the iPhone App store by storm - where cute 3D characters
READ MORE
Leading Neuroscientist Creates First Weight Loss Alarm Clock App
May 28, 2013 Hannover, Germany - The new Weight Loss Alarm Clock
app is helping individuals lose fat, and excess weight by
reducing stress and cortisol while sleeping. The patented "The
Weight Loss Alarm Clock" app for iPhone, iPad, iPod touch and
Android devices is the brainchild of a neuroscientist who took
notice of ...
READ MORE
Numerology Lite App Adds More Features
May 28, 2013 Sandy, Utah - infiniteNIL Software has released
Numerology and Numerology Lite 1.11 for iOS. The Lite version now
has all the features of the full version with includes import and
export, full reports, all the numbers, and compatibility
analysis. The only limitation is you can only create 2 profiles.
READ MORE
Angry Gran Prix - Old can be fun too
May 28, 2013 Tel Aviv, Israel - Mooniz Interactive Ltd. today is
delighted to announce the release and immediate availability of
their new super cool and highly entertaining game Angry Gran
Prix. In this ubercool game, players can choose different themes
that include, but are not limited to a granny on a rocket powered
READ MORE
Version 1.4 of MailTamer now in the App Store
May 28, 2013 Columbus, Ohio - Husband and wife dynamic duo, Scott
and Ria Greiff are proud to announce the release of MailTamer
1.4, an update to their popular mobile mail utility developed
exclusively for iPhone, iPad and iPod touch devices. MailTamer
emphasizes a sender-based view to your mailbox. You are able to
READ MORE
Counting Points is a new, simple system to effortlessly form new habits
May 28, 2013 Cupertino, California - Most people have something
pleasurable they crave: alcohol, meat, sweets, and many more
different habits and guilty pleasures. However, too much of a
good thing can be a bad thing, so most people try to find a find
a way of limiting consumption of whatever they enjoy too much of.
READ MORE
Words with AI: Scrabble or Erudite?
May 28, 2013 Kiev, Ukraine - RunServer today is pleased to
introduce "Words with AI" for iOS, an electronic version of
Russian Erudite game inspired by popular board game Scrabble by
Mattel! "Erudite" board game shares the same field and overall
idea with Scrabble, but there are differences in game rules,
number of ...
READ MORE
Hidden Creek Software Releases iMathGenius V3.0 iPhone/iPad App
May 28, 2013 Rochester, New York - iMathGenius is the ultimate
math app which covers the math subjects from kindergarten, 1st
grade, 2nd grade and up to precollege level such as SAT test. The
types of the test include basic number operations like addition,
subtraction, multiplication, division; number comparison; number
READ MORE
My Virtual Boyfriend wants you to replace his face
May 28, 2013 Las Vegas, Nevada - WET Productions is proud to
announce quite a substantial update for their wildly popular
dating simulation game, My Virtual Boyfriend, with version 2.0.
Have you ever dreamt of dating unattainable men? This is now
possible thanks to an amazing new feature called "photo face
mapping." ...
READ MORE
If you received this newsletter from a friend and would like to
receive your own, click here.
If you have trouble viewing this email, CLICK HERE to view in a web browser.
iPhone Life Magazine | 110 North Court Street | Fairfield, IA 52556
Please CLICK HERE if you no longer wish to receive E-newsletter communications from iPhone Life Magazine.
Copyright © 2011 Thaddeus Computing, Inc.