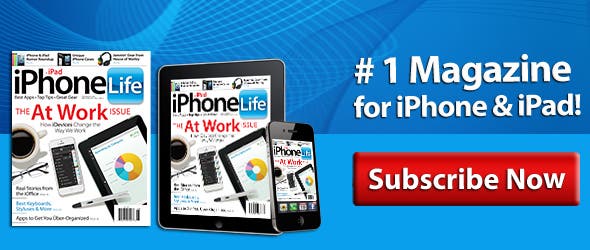 FREE APP TO CELEBRATE CHILDREN'S DAY
To celebrate children's day (June 1st) iPICTUS app has gonne
free during this weekend. This app has more than 75000
downloads! With more than 270 pictures and multiple tools to
draw with, this is a perfect app to keep your kids busy and
happy. Let's celebrate children's
READ MORE
FREE APP TO CELEBRATE CHILDREN'S DAY
To celebrate children's day (June 1st) iOS PICTUS app has
gone free during this weekend. This app has more than 75000
downloads! With more than 270 pictures and multiple tools to
draw with, this is a perfect app to keep your kids busy and
happy. Let's celebrate children's
READ MORE
FREE APP TO CELEBRATE CHILDREN'S DAY
To celebrate children's day (June 1st) iPICTUS app has gonne
free during this weekend. This app has more than 75000
downloads! With more than 270 pictures and multiple tools to
draw with, this is a perfect app to keep your kids busy and
happy. Let's celebrate children's
READ MORE
A Universal Macro / Wide Angle Lens for your iPhone, iPad and other devices
A Universal Macro / Wide Angle Lens for your iPhone, iPad and
other devices - Introducing the Multi Lens Universal clip
lens for iPhone, iPad and most mobile devicesUniversal Wide Angle
& Macro smart lensFish eye / Marco lensExcellent photo
effectsHigh clarity Features and BenefitsHigh quality lensColor:
Silver ...
READ MORE
Soundcast Revs Up Its Brand Development Campaign - Hires Top Branding Firm, Jacob Tyler
San Diego, CA(May 30, 2013)– Soundcast Systems,
developer and manufacturer of high-performance wireless music
systems recently announced staff additions, new Bluetooth
products and its securing expanded growth capital. The company
enters the second phase of its growth strategy today with the
hiring of Jacob ..
READ MORE
Instructors Roll Call App
Melbourne, Australia - Student attendance viewer will help
you keep track of your classes and student. Indie developer Tania
Moise is proud to introduce Instructor's Roll Call 1.0 for
iOS. Instructor's Roll Call is the most essential and
complete app for sports Instructors, coaches, teachers and
personal ..
READ MORE
Major Update to Top Ranked Maps Pro - Google Maps Edition iPad App

May 31, 2013 Cupertino, California - Version 1.1 of WildPalm
Ltd.'s Maps Pro - Google Maps Edition, which is the #1 selling
Navigation Category iPad app in 35 countries, is now available in
the App Store and features several major user-requested
enhancements and upgrades. Maps Pro - Google Maps Edition, which
initially ...
READ MORE
Weblance Releases a New Curated Marketplace
May 31, 2013 Manhattan Beach, California - Weblance officially
announces the launch of its new curated freelance marketplace.
"We are about bringing people together that believe project
planning is essential to controlling scope and budget. We want to
attract the right people too, we are curating our members who
want to ...
READ MORE
LandGrabbers from Nevosoft Now Available for iPhone on the App Store
May 31, 2013 St. Petersburg, Russian Federation - Nevosoft, a
leading casual game publisher and developer in Russia, announces
the release of the popular iPad game LandGrabbers for iPhone.
LandGrabbers 1.2 combines classic elements of strategy and
simulator gameplay, which is unique to the world of casual games.
Players ...
READ MORE
Rockhead Games Releases An Update For Master Of Words
May 31, 2013 Porto Alegre, Brazil - Rockhead Games today is proud
to announce the release of Master of Words 1.1 for iOS, an update
that adds connectivity features so players can find, compare and
compete with friends. The update also adds some minor features
and corrections to the game. The new update of Master of Words
READ MORE
Tennis Court Booking 1.0 released for iOS - Manage Court Bookings
May 31, 2013 Melbourne, Australia - Indie developer Tania Moise
is proud to introduce Tennis Court Booking 1.0 for iOS, developed
for Tennis Clubs/Tennis Centres or anyone that has tennis courts
to help manage bookings and usage. With Tennis Court Booking App
you can create, manage and view court bookings and usage for as
READ MORE
2 Indie developers announcing Hungry Lizards - Univeral iOS Game
May 31, 2013 Philadelphia, Pennsylvania - Basic Function LLC
today is proud to introduce Hungry Lizards 1.1 for iOS. Hungry
Lizards is an homage/remake of Atari's "Frog and Flies" (also on
Intellivision called "Frog Bog"). Meet the hungriest of lizards,
Spike & Lizia. After the great bug famine of 2013 these two
READ MORE
Triplog Updated - Makes Tracking Trips Details Even Better
May 31, 2013 Oslo, Norway - Based on the GPS in your device,
Triplog automatically tracks all of your driving. With
advanced reporting, Triplog is highly transparent and intuitively
presents the data it collected during your trips for better
management. Triplog is a universal App, available for both iPhone
and ...
READ MORE
Tennis Score Tracker 3.0.1 for iOS - Live Scoring and 20+ New Features
May 31, 2013 Round Rock, Texas - Porpoiseful Apps today is
pleased to announce Tennis Score Tracker 3.0.1 for iOS, a major
update to its tennis scorekeeping app, 15 months in development.
The app supports Singles, Doubles, Australian, and Canadian
matches, and provides three scoring modes, Point, Game, and
Advanced. In ...
READ MORE
Namer - The Origin of Names released for iPhone and iPod touch
May 31, 2013 Lisbon, Portugal - Jorge O'Neill today is pleased to
announce the release of Namer - The Origin of Names 1.2, an
update to his popular entertainment app developed for iPhone and
iPod touch (compatible with iPad). In one sentence, 'Namer - The
Origin of Names' is an App that allows the user to find the
READ MORE
Moving Tales' New iPad App Release To This Day Based on Viral Video
May 30, 2013 Vancouver, Canada - Moving Tales, the producers of
innovative poetic 3D animated story apps and enhanced Ebooks,
including the world-wide bestselling 'The Pedlar Lady of Gushing
Cross', have released their newest iPad app, a collaboratively
animated spoken word poem by Shane Koyczan. The To This Day App
is ...
READ MORE
MyHipList is the Hip New Way to Curate and Share Music, Videos and More
May 30, 2013 Cupertino, California - People in search of a cool
new way to discover, curate, archive and share previews or full
versions of their favorite songs, YouTube videos, books, TV
shows, movies and albums, can now download the innovative - and
definitely hip - new app MyHipList from IGiveReceive, LLC. In
READ MORE
Ultralingua Bookshelf Raises the Bar for iOS Dictionary Apps
May 30, 2013 Minneapolis, Minnesota - The dictionary software
team at Ultralingua has announced a major upgrade to their line
of over 30 multi-lingual dictionary apps available for iPhone,
iPad and iPod touch. The updated apps are available now on the
App Store. Existing customers can upgrade for free. Rewritten
From ...
READ MORE
If you received this newsletter from a friend and would like to
receive your own, click here.
If you have trouble viewing this email, CLICK HERE to view in a web browser.
iPhone Life Magazine | 110 North Court Street | Fairfield, IA 52556
Please CLICK HERE if you no longer wish to receive E-newsletter communications from iPhone Life Magazine.
Copyright © 2011 Thaddeus Computing, Inc.